Portfolio & Reel's March update of Australian + NZ Ad Agency + Production Company lists
Portfolio & Reel's Australian + NZ advertising agency and production company directories have just been updated - March 2018.
Click HERE to download agencies
HERE to download Production companies.
Australian and New Zealand Advertising Agency addresses, current creative and production staff lists with contact details.
Australian and New Zealand Production Company contacts, directors, and producers. Plus freelance producers and directors.
All data online, which can be downloaded as either excel or pdf files.
Information is constantly updated.
Subscription valid for one year.
SUBSCRIBE HERE
Being a Gold subscriber keeps you in the information loop.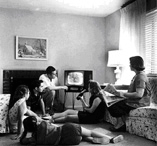 Being a Portfolio and Reel Gold Member gives you access to both the agency and production company databases for a whole year and the on-line On-Air-Selection DVD. Now relesed bi-monthly, it contains up to 70 local commercials with both production company and agency creative details.
Staffing and location details are constantly updated, and Portfolio & Reel's research staff personally contact all companies to ensure that contact details are accurate.
To submit your TV
Commercial info-

.

PDF

Or enter info

HERE


Portfolio and Reel TV Commercial Information.
AGENCY LISTS PRODUCTION COMPANIES JOBS ON-AIR COMMERCIALS
Established 1995. TV commercial information service for Australia and New Zealand.

ADVERTISE ON THE HOMEPAGE ! RATES HERE
Portfolio and Reel - FSA Box 20 Suite 'F' Building 11 Fox Studios, 38 Driver Avenue, Moore Park Sydney 2021 NSW Australia. Tel: 61+2 8353 2901 Fax: 61+2 9357 7839

e: info@portfolioandreel.com.au